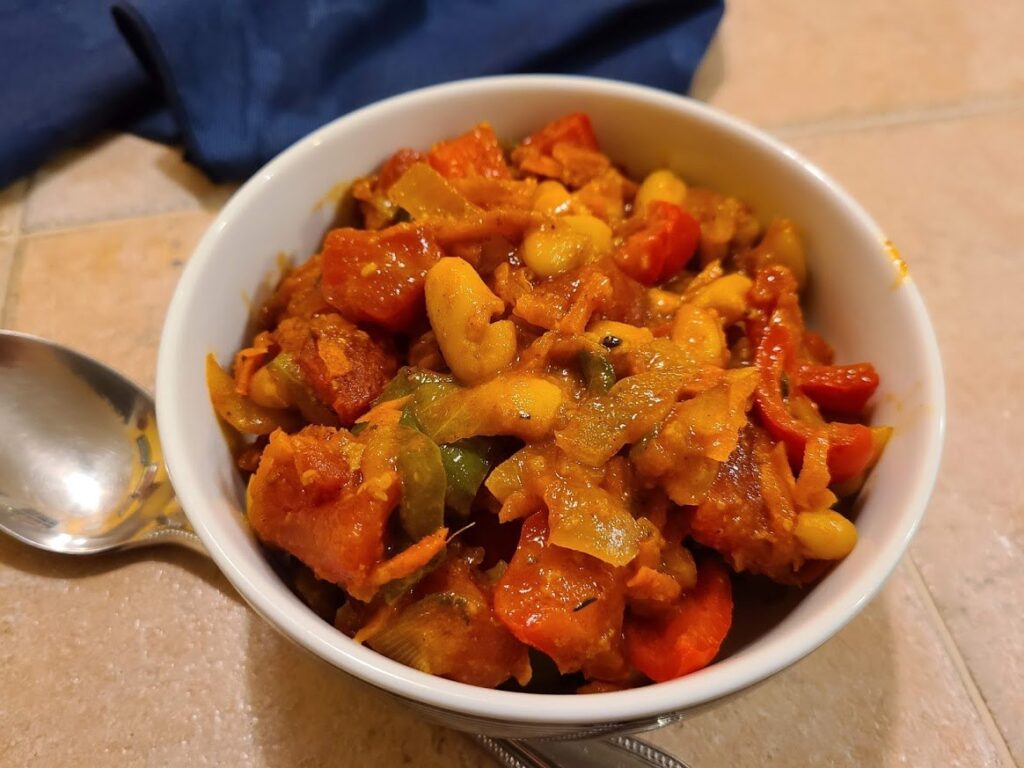 As soon as we sat down for food from BOTSWANA, what does Eva say? Hey, that is where Bill from Mama Mia went! She was indeed correct… "Bloke in a Boat in Botswana" The food seems to fit the type of profile a bloke in a boat might eat – earthy, rustic, simple down home cooking Chicken in a hole (litteraly cooked in a hole in the ground) along with stews/soups and sausages seem to be fairly popular. We made a vegetarian dish called Chakalaka – which could be a side to sausages or eaten on its own. Think of it as a vegetarian curried chili. They actually often put a can of baked beans right into this. Scott liked it, I thought it was ok. Eva did not like it but I got her to eat it with the promise of a "good dessert"…which I then had to come up with. We had 3 flat choux (pastry from the Paris-Brest) left, and had just had a delivery of vanilla ice cream sooooo…..why not make profiteroles with a different shape! Actually they tasted fabulous and I mixed some left over praline into the chocolate sauce.
EVERYONE LOVED that.
Recipe source – I combined several to make this and will type it up soon.