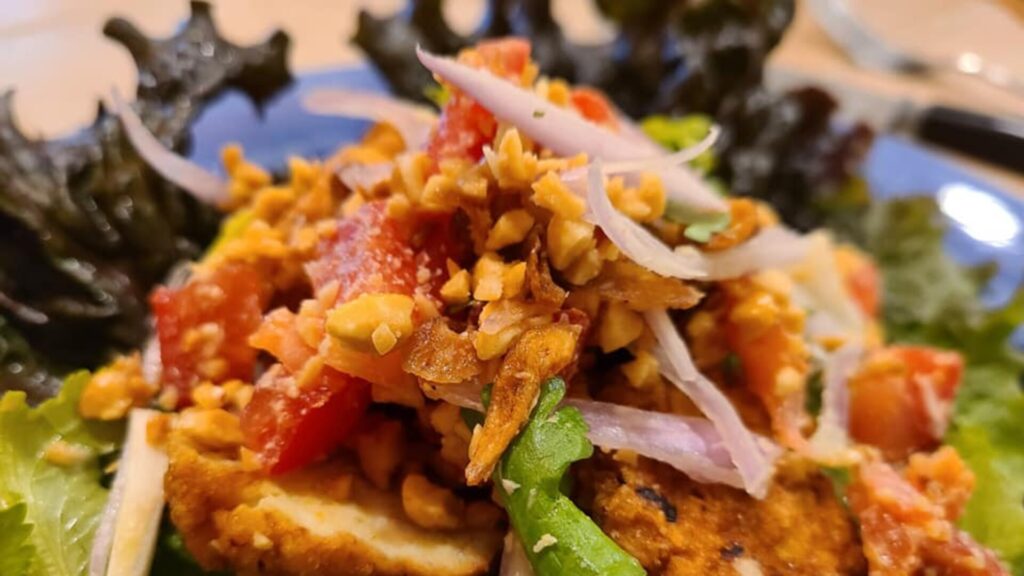 Winding down the B's…B is for Brother, Buddhist, Bhante, Burma and Blog. Tonight's stop on our culinary voyage was inspired by my Brother, Bhante Bhikkhu Subhuti who lives in….Myanmar, formerly known as Burma…and to some, still known as Burma. My brother is a Buddhist monk who has been living in a monastery for years. He often posts pictures of meal time. People wake up at around 4 in the morning to start preparing food for the over 1000 monks who live in the Pau Auk forest monastery. The monks eat twice a day…breakfast, then a main meal. Everything goes in one bowl. All food has to be offered to them and the have to be done by noon. After 12, they can only have strained fruit juice. I picked out a few dishes to make and actually did order two specialty items: fried red Asian shallots and tamarind concentrate. Nga phe thoke (I have no idea how to pronounce it) is a fish cake salad accompanied by a spicy and pungent tamarind dip/sauce.
The dish was ok, but definitely not on our top 10 list…probably because we are not used to fried food and the fish cakes were deep fried. However, it is customary to eat fried foods on Hanukkah
, so I guess we can think of them as latke replacements. I have never made fish cakes in my life, so I was excited. I think they would be much more flavorful if they were pan seared rather deep fried. They tasted more bready even though there was no bread in them, just fish, fresh ginger, garlic, turmeric and a little salt. Very promissing, but frying it muted the flavor.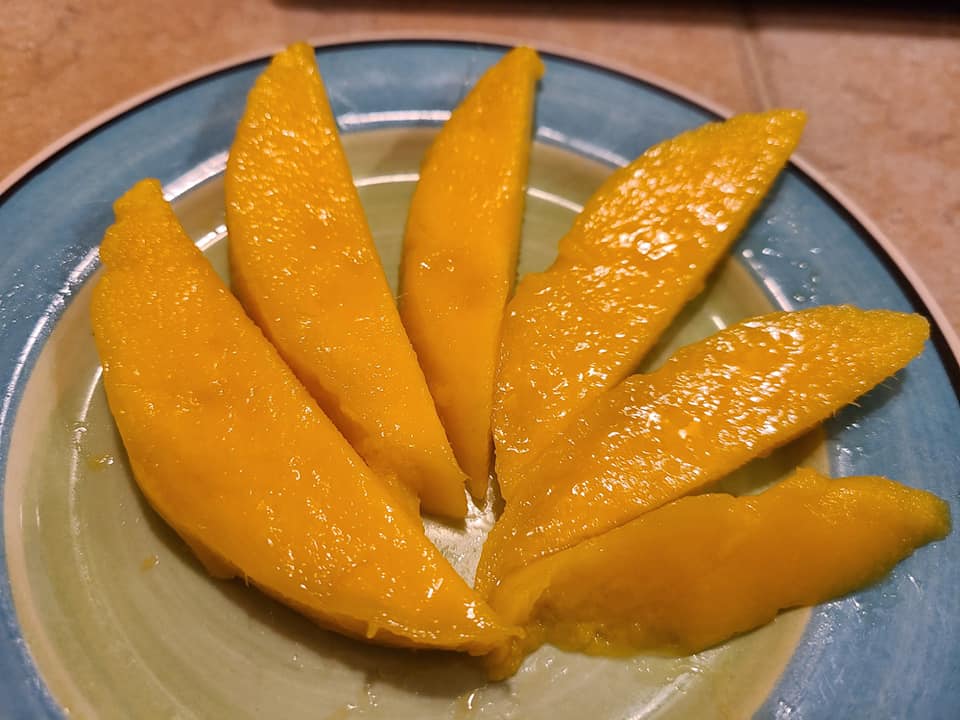 For dessert we had fresh mango. Mangos grow everywhere in Burma. They were juicy and delicious. Nice way to finish a meal. As for a blog, a few people suggested it and today I signed up for one…not ready yet. My brother is actually helping me with it. He is really good at this stuff. Will let you know when it is ready. He picked the name. It will be called https://CookingWithAlisa.com so stay tuned.
https://www.sbs.com.au/…/fish-cake-salad-nga-phe-thoke, https://www.sbs.com.au/…/tamarind-dipping-sauce…