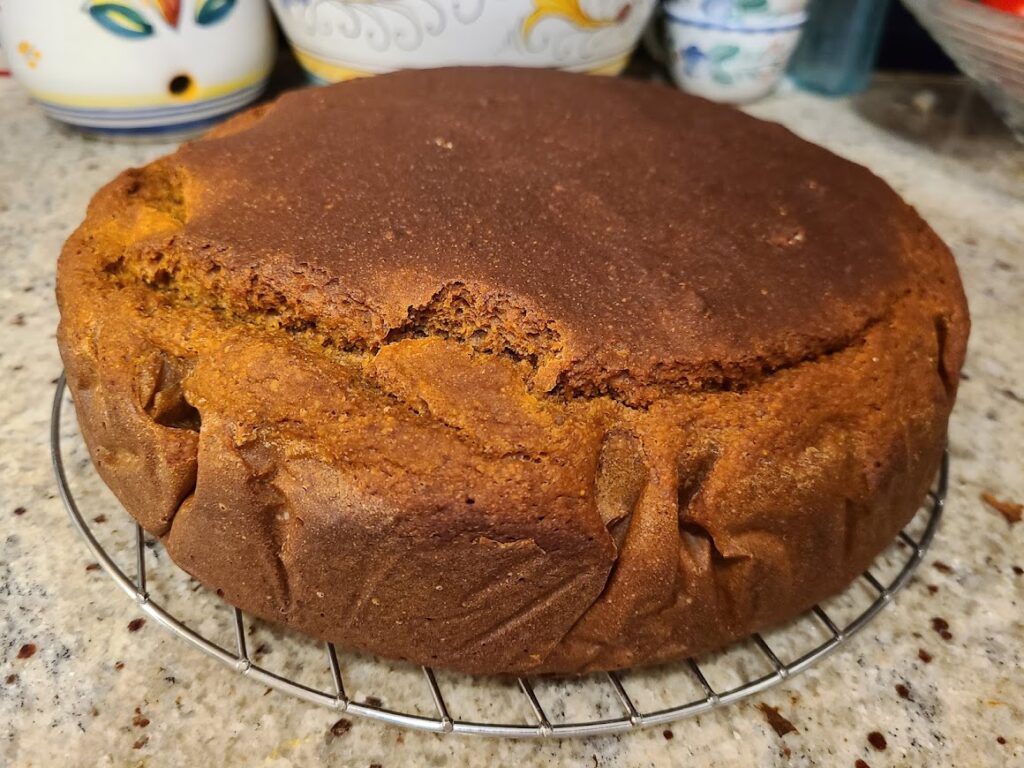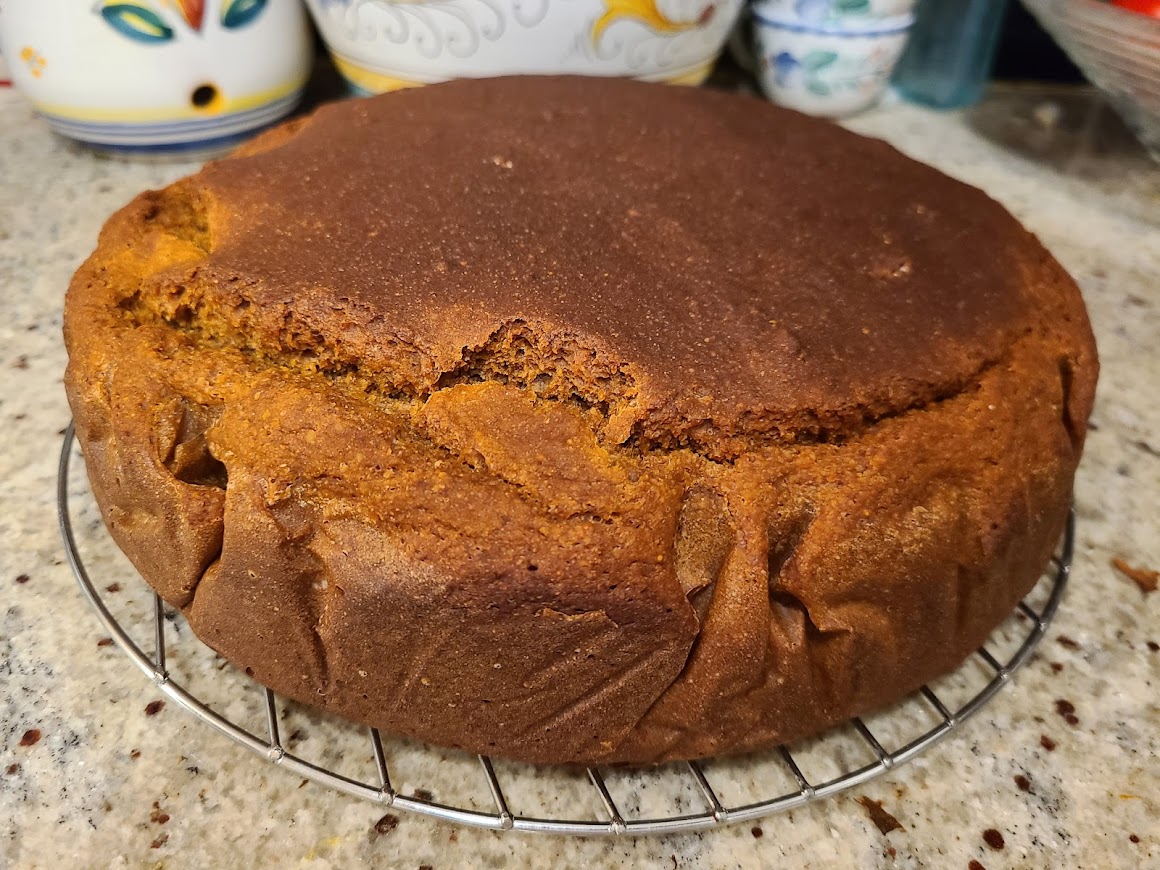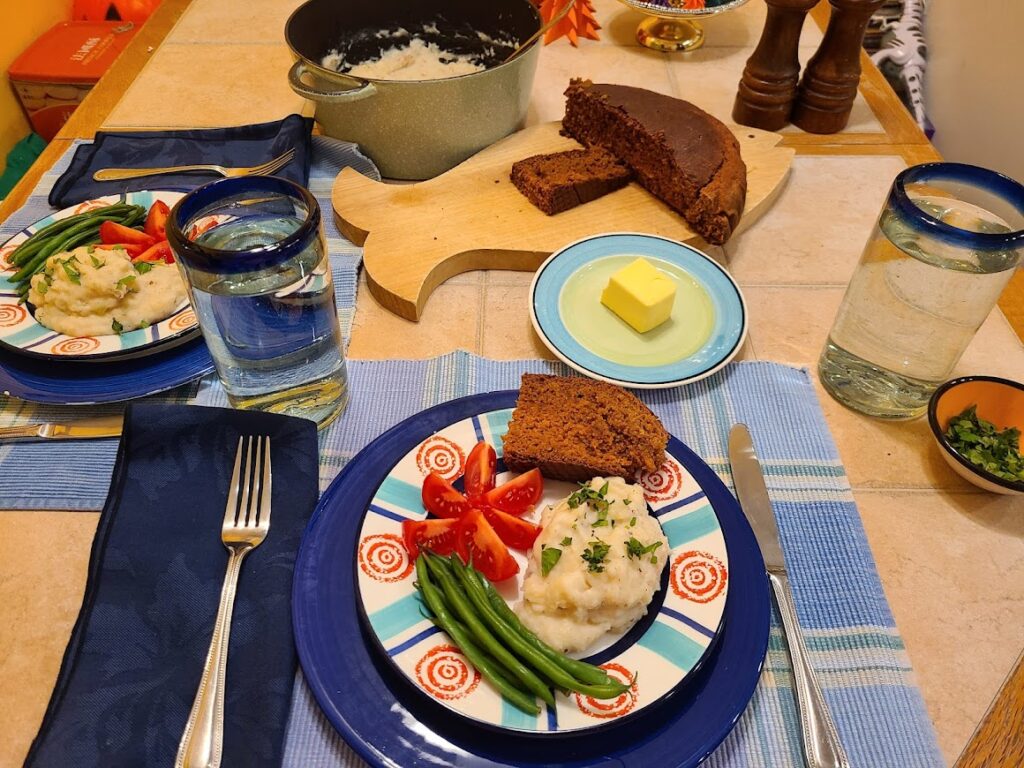 I is for Iceland. After scouring the internet for icelandic recipes, a few things were clear 1. they eat a LOT of fish in Iceland (which frankly is not surprising given that it is surrounded by the ocean) and 2. rúgbrauð or icelandic rye bread is the bread of choice. I must say, this bread was DELICIOUS…sweet, dense, moist and simply delectable. Plus, it is super easy to make…zero skills needed. You basically dump all of the ingredients in a bowl, mix, pour it in a pan or tin or milk carton lined with parchment paper and bake. I used an 8″ springform pan. It should be noted though that it does take a while to bake… this one listed 8 hours, and probably could have used a bit more. My oven runs a bit cool. Would I make it again? ABSOLUTELY!!!! I set out to make my rye bread and found lots of recipes (print and video) but one stuck out to me more than the other. It was of an Icelandic guy, who I must say, was quite funny. Based on how he described things, it seemed pretty authentic. After reading more recipes etc, it confirmed what I had thought. As we are in the middle of the Omicron peak the dairy supply in the supermarkets is at about 40% so I had to wait an extra day to make it until they had kefir. Additionally, they were out of "golden syrup" which is also called Treacle both in the UK and in the video. If you are saying to yourself, I have never heard of golden syrup before…me neigther. It is esentially a thicker and carmelized simple syrup..sugar and water that you cook down for about an hour with a bit of lemon so it does not crystalize. You can generally find "Golden Syrup" in most supermarkets. However, due to Omicron and supply issues, they were out of it. Having finally received my kefir, I was determined to move forward with this recipe and made my own Golden Syrup. My husband made fun of me for doing it and suggested using honey instead. Once he tried the Golden Syrup he kept finding excuses to come back downstairs and grab just a tiny bit more of it. The Rúgbrauð was delicious and well worth the wait. Scott and I couldn't stop eating this. It was fabulous and a great accompagnement to the Plokkfiskur (Irish Fish & Potato stew/hash). Highly recommend it. Make sure to serve it with butter.
Ingredients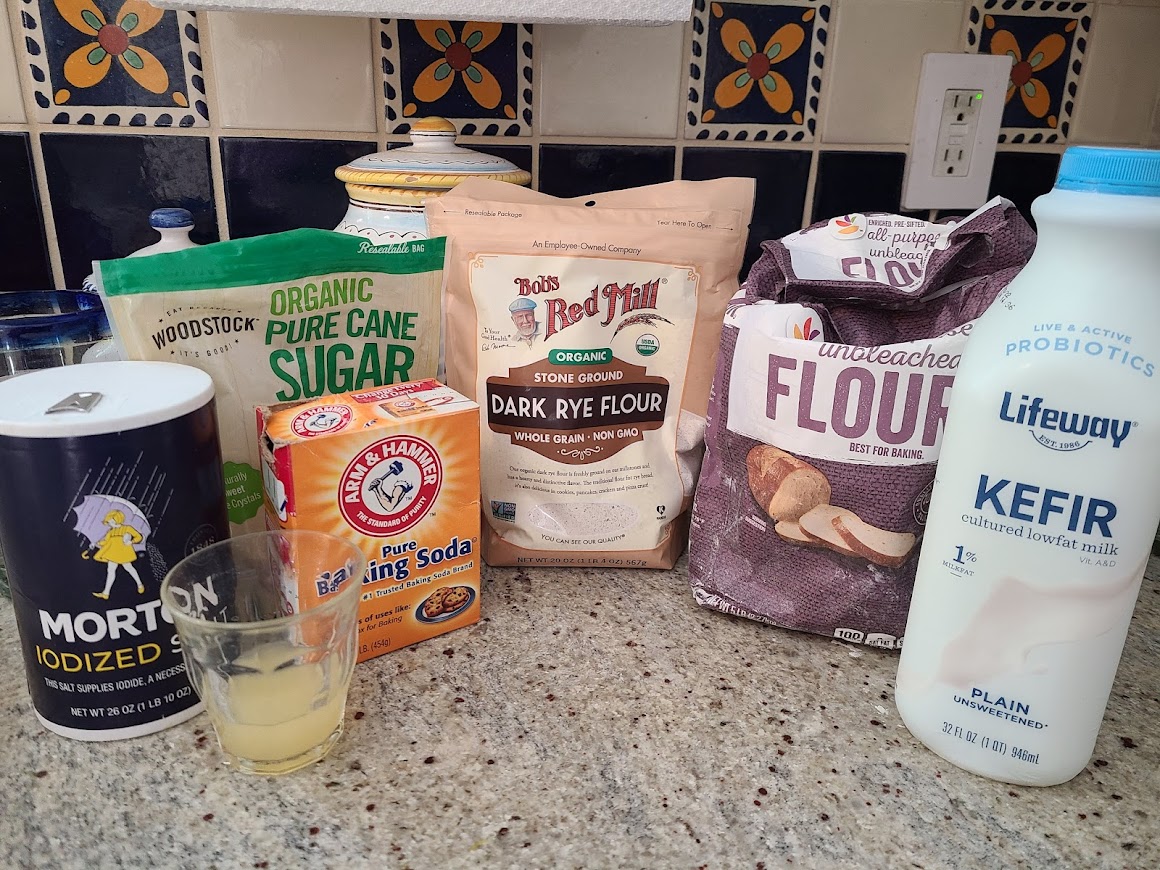 3 cups rye flour
1 ½ cups whole wheat or all-purpose flour
2 ½ tsp baking soda
1 tsp salt
750ml kefir (plain)
1 cup golden syrup
Step-by-Step Directions
1.
Preheat the oven to 200 C (390 F)
Line an 8″ springform pan with parchment paper.
You can also use an iron dutch oven or a bread pan.


2.
In a large bowl, add rye flour, all-purpose or whole wheat flour, baking soda and salt.
Mix well with a whisk.


3.
Pour in the Kefir and golden syrup.
Mix well with a whisk until all of the lumps are out and it comes together.

4.
Pour batter into the pan.


5.
Bake bread at 200 celsius (390 F) for 30 min.
After 30 min, lower temperature to 100 celsius (210 F) and cook for 7 1/2 hours more.
Depending upon your oven, you may want to cook it at 240 instead of 210.



6.
Remove from oven. Remove parchment paper.
7.
Transfer to a wire rack to cool.
8.
Serve with butter.
Recipe Source: Icelandic Rye Bread – The Sweet – ICELAND FOOD CENTRE #02
Icelandic Rye Bread – The Splendid Table (12 hrs cooking time)