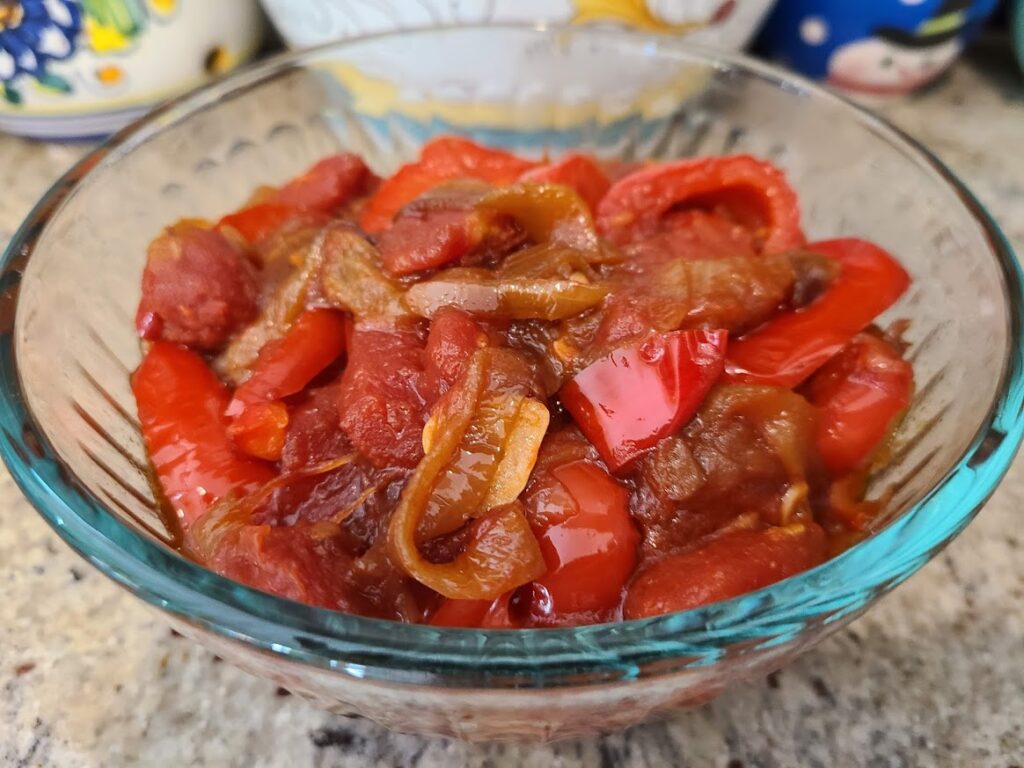 Sataras is a delicious, vegan dish made of peppers, onions, tomatoes and olive oil. The longer you cook it, the better it tastes. You can let this cook on low while you do other things. It is is very similar to the Hungarian dish Lescos (minus the bacon) or the Turkish Dish, Imam Bayildi which essentially has Sataras on top of roasted eggplant with a drizzle of lemon, oil and a sprinkle of pine nuts. Imam Bayildi also has significantly more oil. Sataras is a great side dish or a tasty appetizer if you serve it with pita or toasted bread. For a complete vegetarian meal, serve it with fresh mozzarella and a side of salad. This dish went well with the other Croatian dish we made, cevapi. It is frequently served with grilled meats, rice or as a condiment. We loved this dish.
Ingredients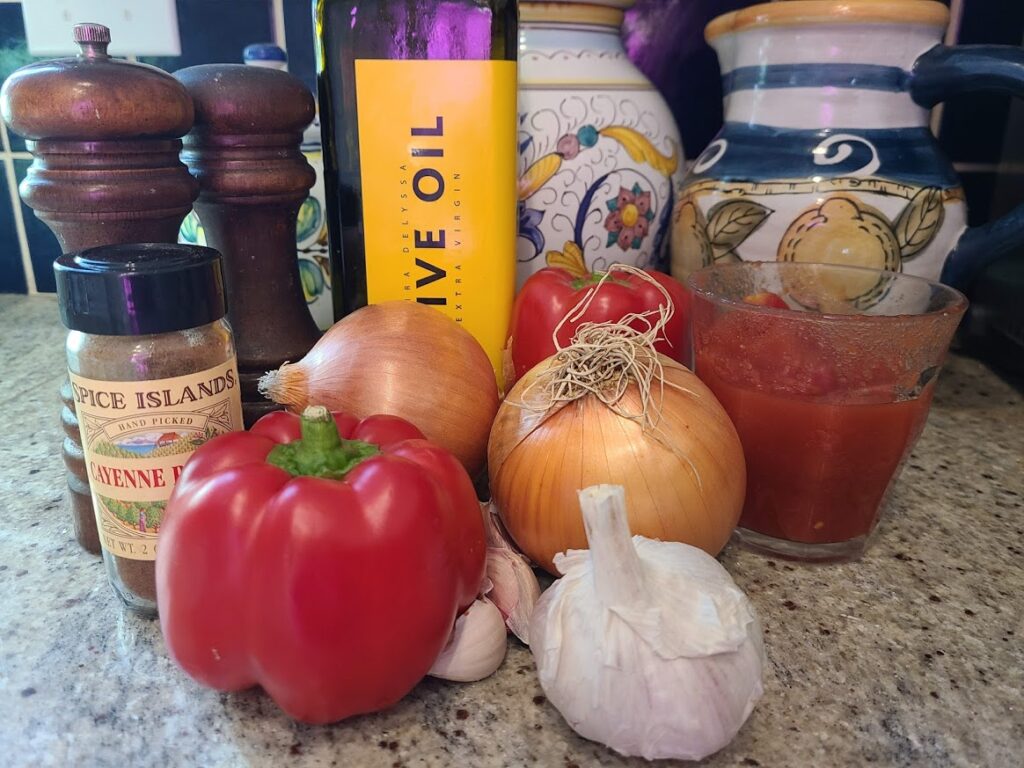 2 red peppers, sliced
2 onions sliced
3 tomatoes, diced (1/2 can diced tomatoes – 7 oz)
2-4 T olive oil
4 cloves garlic, sliced
salt
pepper
cayenne pepper
Step by Step Directions
1.
Slice peppers, onions & cloves.
Dice tomatoes.

2.
Add oil & onions to pan.


Sautee until soft and golden, stiring regularly.

3.
Add garlic.


Sautee 2 minutes, stiring regularly.

4.
Add red pepper, salt, pepper & cayenne pepper.
Sautee until peppers are soft – about 30
minutes, stiring from time to time.

If you want it to go faster, just cover it
for a few minutes until they are soft.






5.
Add tomatoes. Mix.



Simmer covered 30 minutes.


Add more oil if necessary.

6.
Serve.