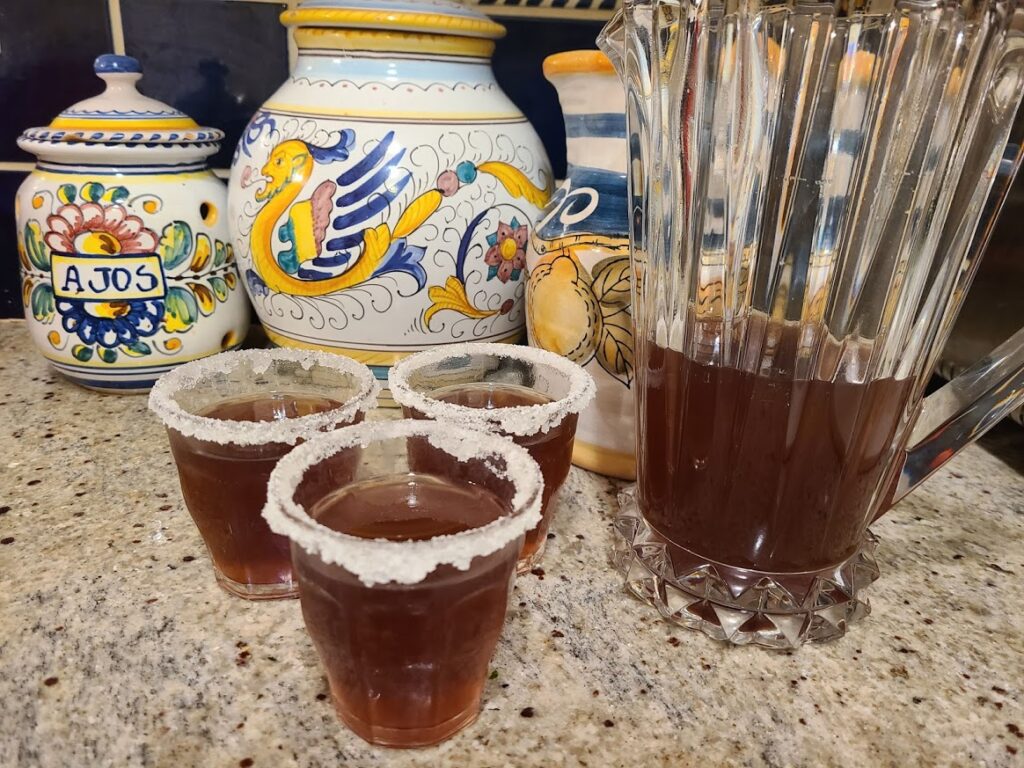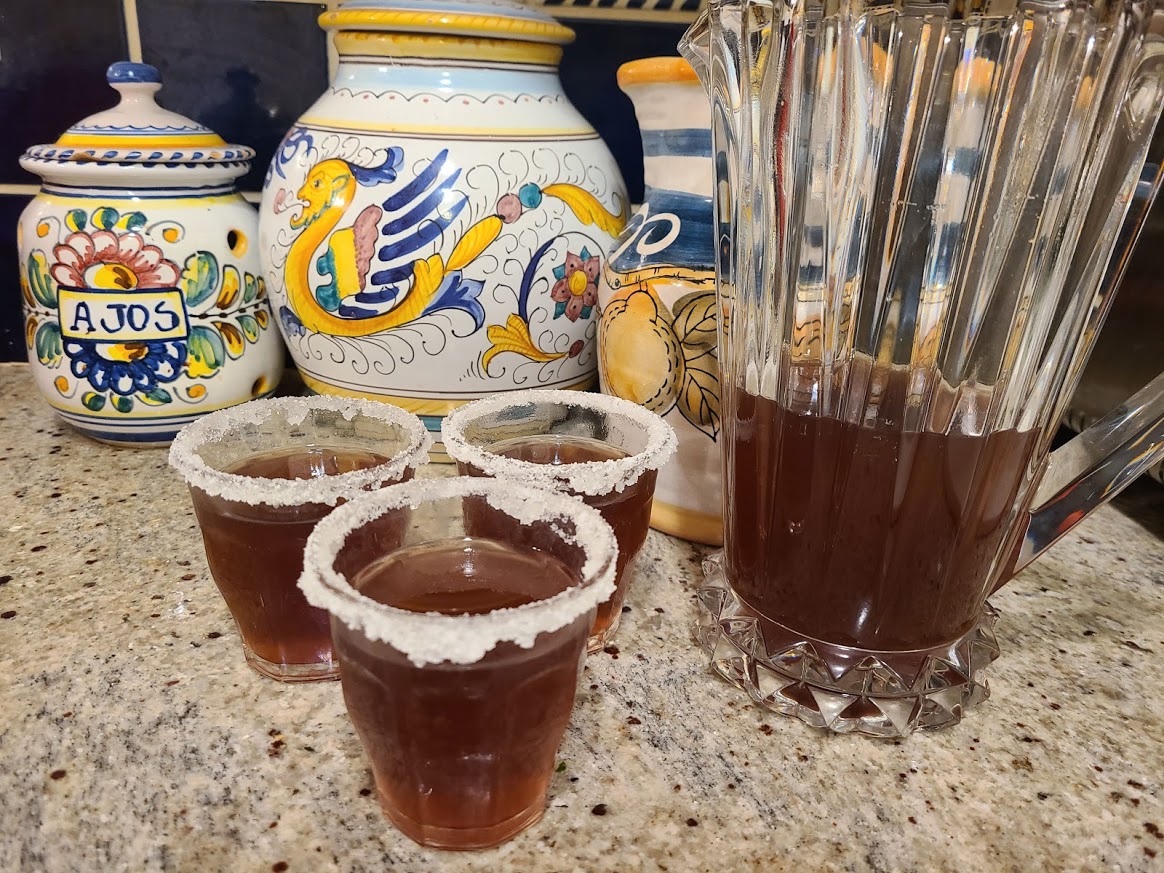 Karkanji is a refreshing ginger and hibiscus based beverage with cinnamon and a hint of clove. The proportions listed make for a strong infusion BUT, you can always dilute it with water. We liked it both ways. Eva liked it how it was initially made, using just 1 liter of water. I liked it better with a bit more water. Probably the best solution is to serve it like they serve Pastis, lemonade and orange juice in France… fill the glass part way with Karkanji accompanied by a carafe of water and sugar on the side so people can adjust it to their taste. While it is recommended to serve it chilled, it also tasted good luke warm and I would bet it would be tasty hot too. If you want to go for a fancier look, you can coat the rim of the glasses with sugar. This is very easy to do. Fill a small bowl with a little water and the other bowl with a little sugar. Turn the glass upside down and dip the rim in the water (about 1/8th inch deep) then dip it in sugar and turn it. The sugar will stick to the wet part of the glass.
Difficulty: Very Easy Servings: 4
Total Time: 15 min. Prep Time: 5 min. Cooking Time: 10 min.
Rating: 7/10
Ingredients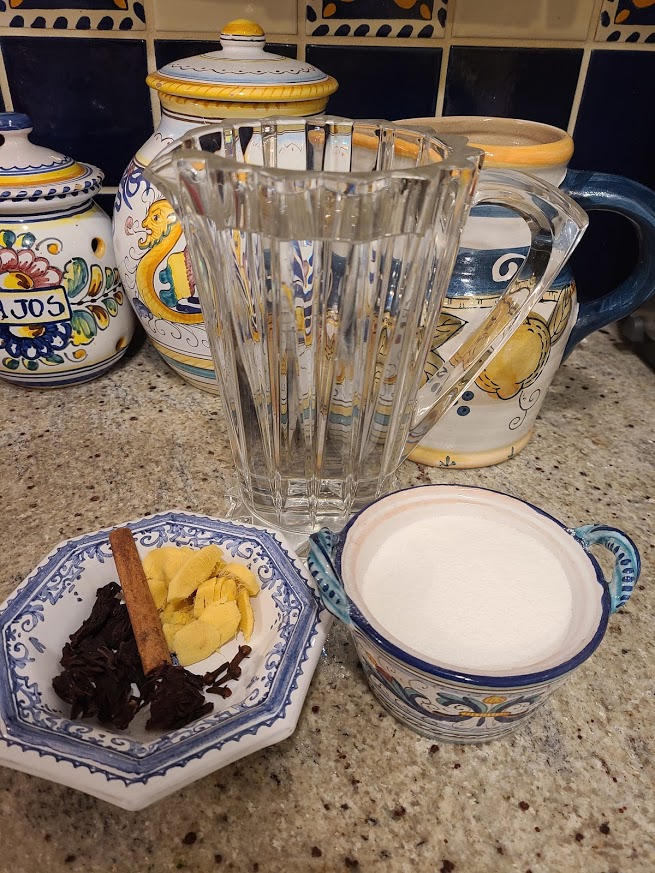 1-2 liters of water
1 cinnamon stick
4 cloves
1 handful of dried hibiscus flowers
5 cm (about 1 1/2 inches of fresh ginger)
1 heaping T of sugar (or more)
Step by Step Instructions
1.
Put water and ginger into a pot.
2.
Boil for 10 minutes.
3.
It will turn a pretty yellow color.
Remove from the burner.
4.
Crush the cinnamon stick. I used a
mortar and pestal.

5.
Add hibiscus flowers, crushed cinnamon and
cloves.
6.
Cover and let steep for 30 minutes.
7.
Add 1 heaping tablespoon of sugar
7.
Strain.
Cool completely.
Taste and add additional water and sugar as needed.
8.
Serve with sugar.
To coat the rim of the glasses with sugar,
dip lip of glass in water, then in sugar.
Recipe source: Karkanji