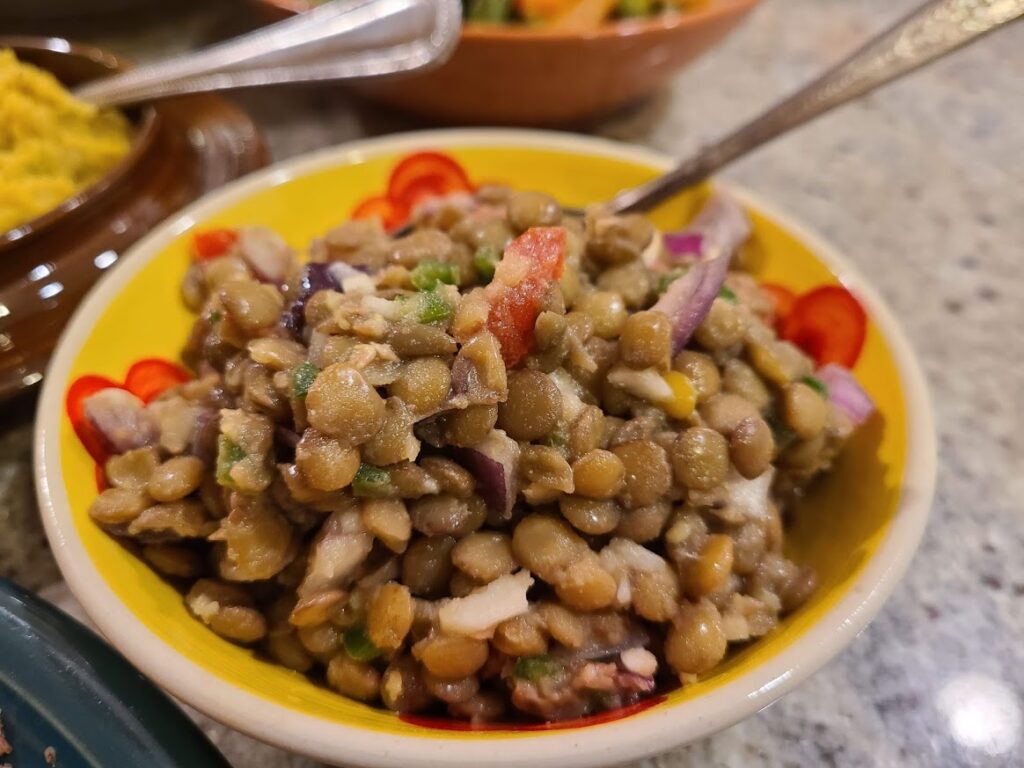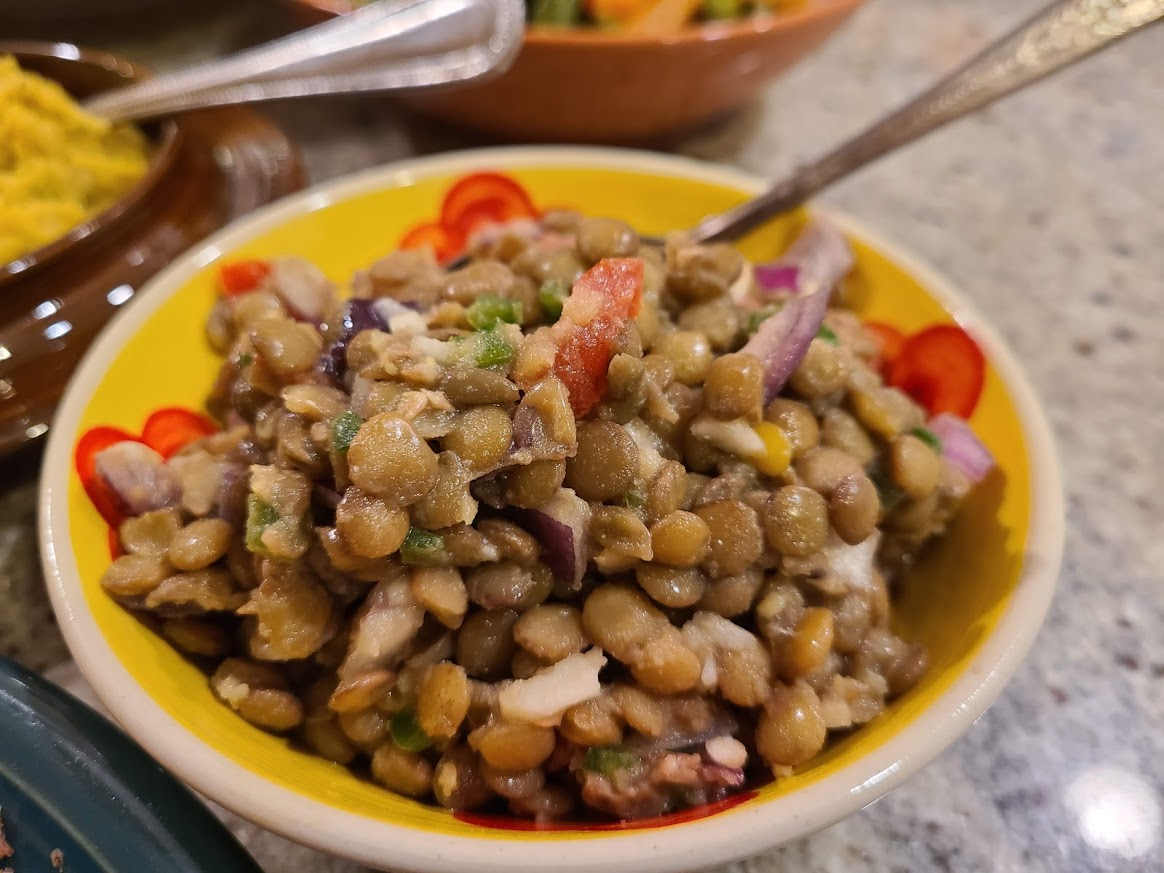 Azifa is a cold green lentil salad from Ethiopia made with your standard onion, tomato, garlic and jalapeno. What gives Azifa a unique twist is that they add mustard powder. The mustard powder is definitely a distinct flavor, very different than just using a touch of dijon in a vinaigrette. Eva loved this dish. Scott and I both thought it was ok. We didn't hate it, we didn't love it. It is made with lemon juice, but I almost feel like it would be better with vinegar. This dish is vegetarian, vegan and gluten-free. If you are GF and have concerns about your mustard powder, check the ingredients (there should only be 1, mustard seed). You can also grind your own mustard seeds. This dish can be made ahead of time.
Ingredients
1 C green lentils (rinsed well)
3 heaping T chopped tomatoes (1-2 tomatoes)
3 heaping T chopped red onion (1 small red onion)
1 heaping T chopped garlic (3 large cloves)
1-2 T jalapeno pepper, chopped finely
1-3 T lemon juice (to taste)
2-6 T olive oil
1/2 tsp salt
1-3 tsp mustard powder (to taste – I found 1 tsp fairly strong)
Step by Step Directions
1.
Rinse the lentils well.

2.


Put lentils in a pot. Cover with cold water.

Bring to a boil. Turn down to a simmer.
Cover pot. Cook lentils until tender but
not mushy about 15 -30 min.
minutes. Add more water if needed.
3.
Chop onion, tomatoes and garlic.
Mince jalapeno.

4.
Drain lentils if any water is left.

Put lentils in a bowl.
Let lentils cool (you can run under water if
pressed for time).
5.
Add onion, tomatoes, garlic, and jalapeno
to lentils.
6.
Add lemon juice, mustard powder and salt.
7.
Add oil.
8.
Mix well.
If you have time, let sit 15 minutes.
9.
Serve.
Recipe Source: Azifa