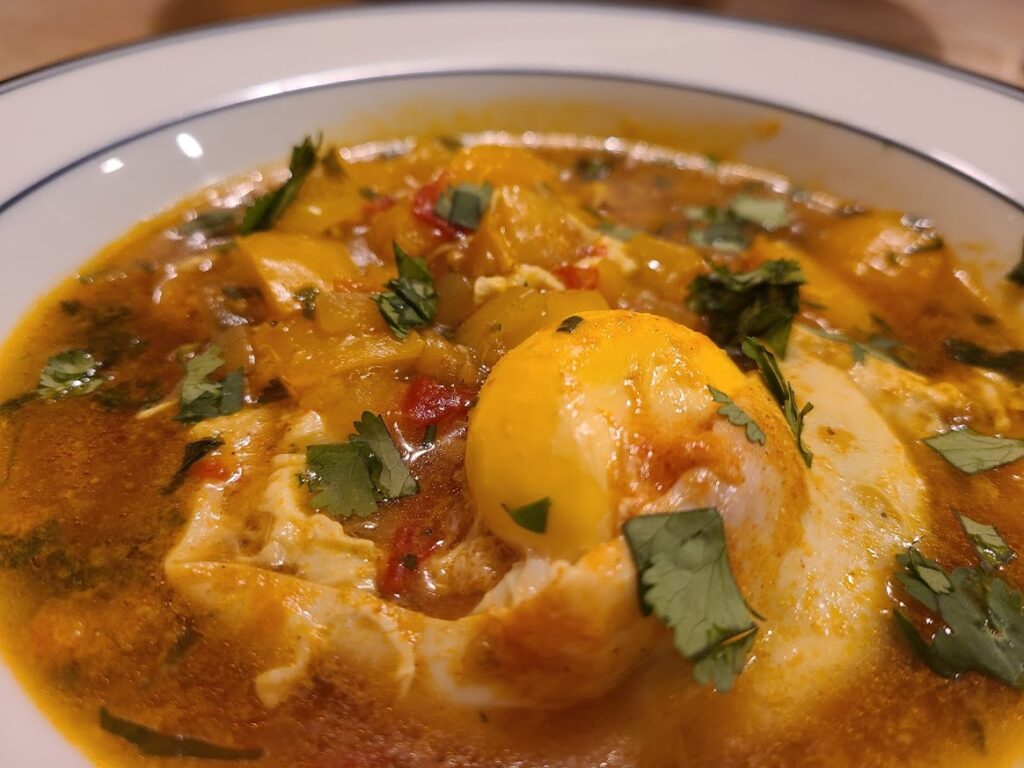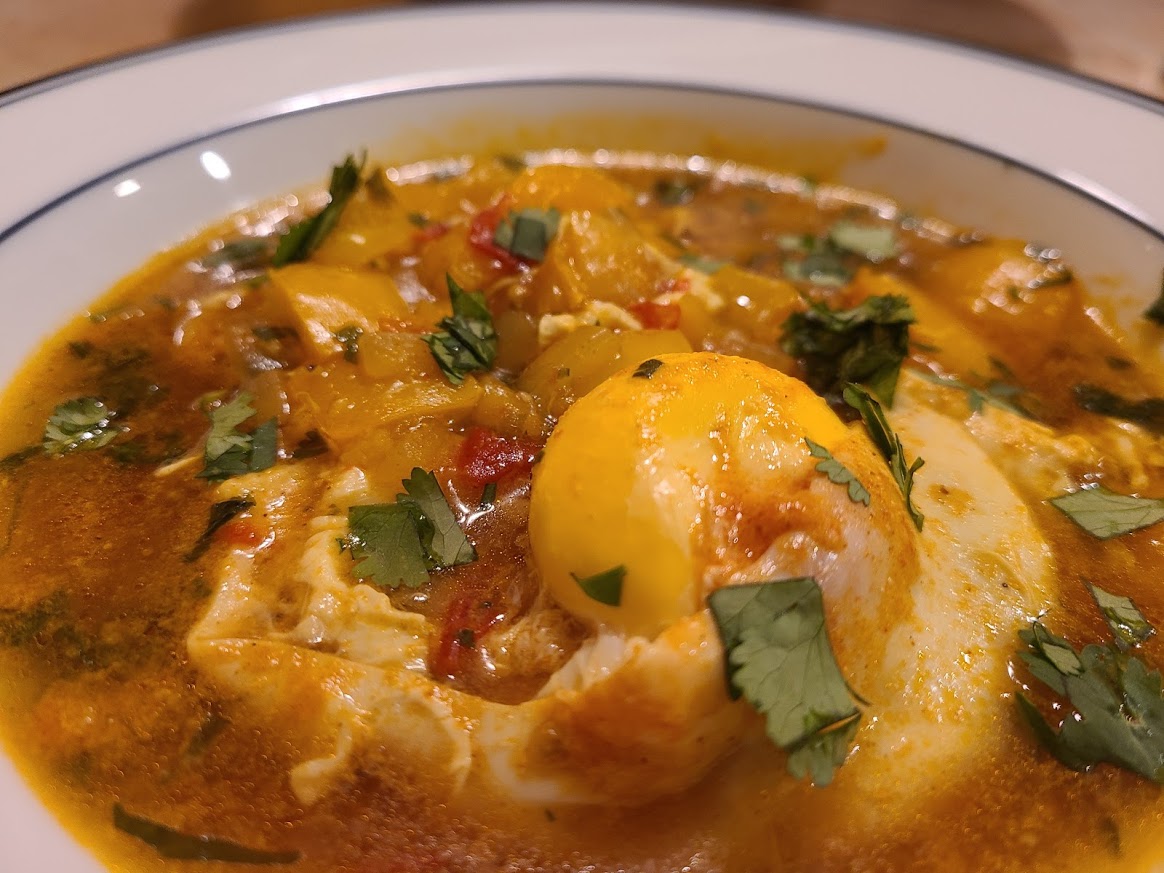 Years ago I worked for the French Music Office and one of the artists we worked with was Cape Verdian singer Cesária Évora. She must have been signed to a francophone record company as those were the only artists we worked with. She recorded in France and was even knighted by the French Legion of Honor in 2009. That was my very first introduction to Cape Verde. he first country in the C's is actually Capo Verde. I must say, it is extremely hard to find any dish from there that does not have pork in it, other than a rice side dish called Jag (which I also made). Luckily, I am always up for a challenge and today on YouTube, stumbled onto a bunch of portuguese speaking moms and grandma's making a dish called Caldo de Ovo. I watched a bunch of the videos then made a version of it that seemed to combine the best of what I saw. Caldo de Ovo had a flavor similar to the middle easter tomato, pepper, onion and egg dish called Chakshuka. The difference was that rather than cooking the eggs in the pepper, onion and tomato mixture and intentionally leaving the yolks soft, for this dish, it was more like a soup that you cracked the eggs in and poached them, but to the point of hard boiling them…sort of. It was quite tasty. All 3 of us liked it. The rice was just ok. It was basically rice and beans (not heavy on the beans) with a little onion, BUT a lot of paprika which was a bit much. Scott liked it a lot and mixed the Caldo de Ovo with the rice. Jagacida recipe: https://www.food.com/…/jagacida-jag-beans-and-rice-from…. Here is one of the videos I watch for Caldo de Ovo. https://www.youtube.com/watch?v=YTStOlTfh8Y.
Recipe: Caldo de Ovo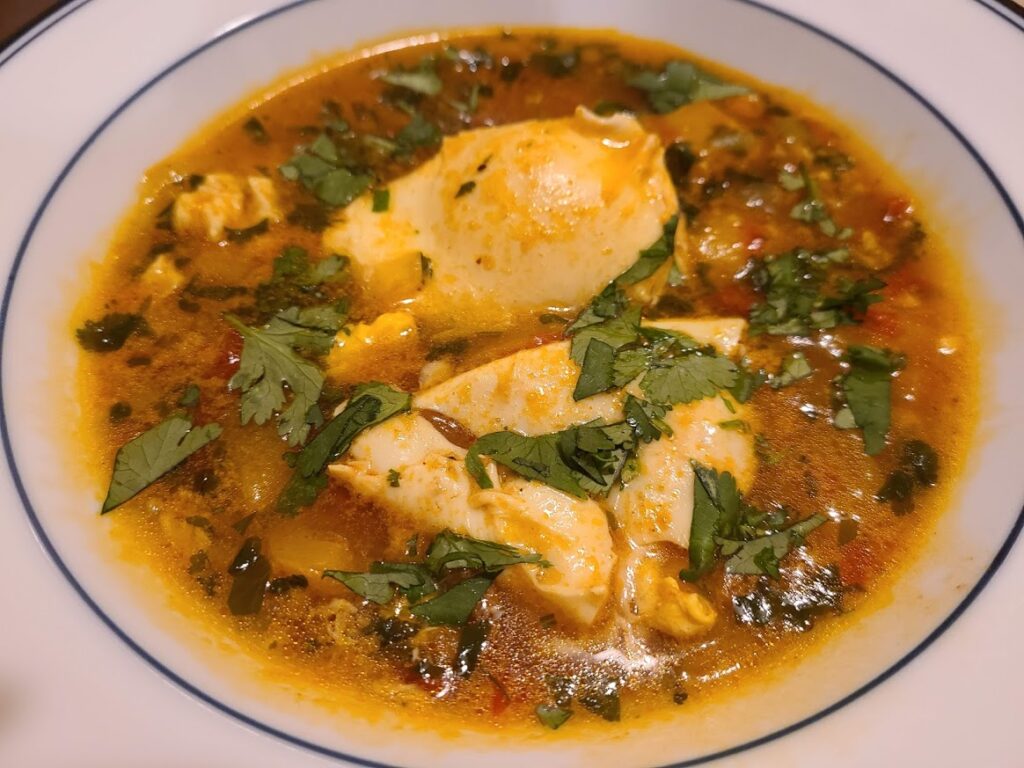 Ingredients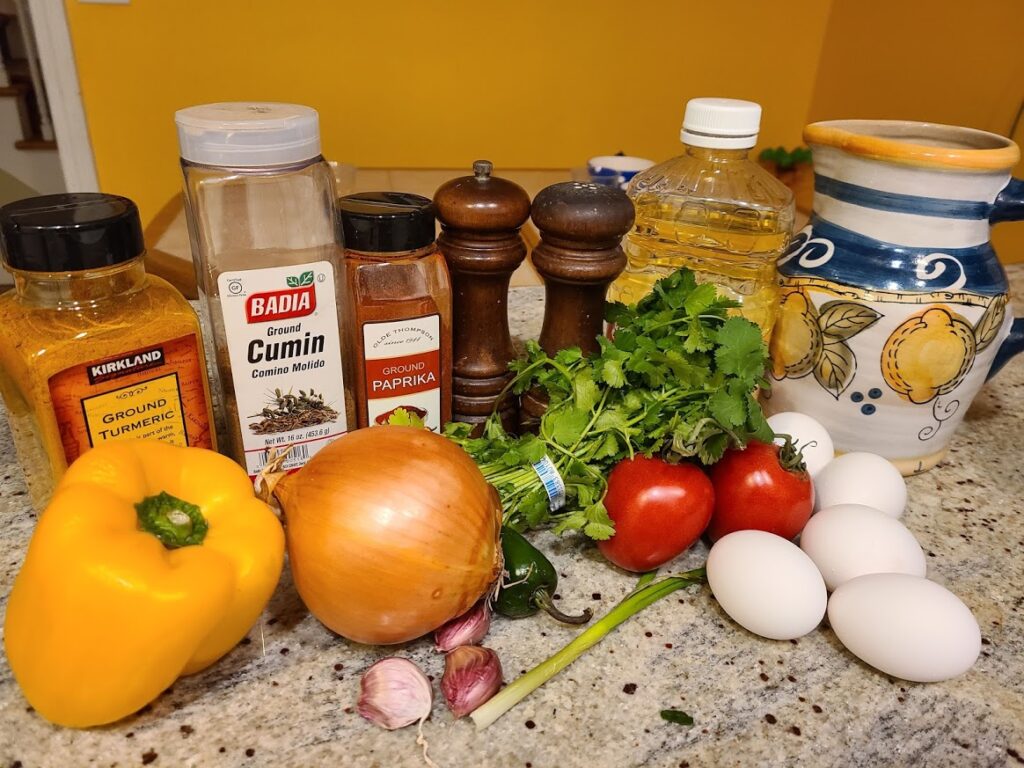 2 T vegetable oil
1 onion
1 pepper (green or yellow or red)
2 cloves garlic
1 scallion (green onion)
1 large tomato or two roma tomatoes
cumin
paprika
tumeric
cayenne pepper (optional)
1 tsp cornstarch (optional)
4 cups water
5-6 eggs
Step by Step Directions
1.
Dice the onions, peppers, tomatoes.
Chop the cilantro, scallions and cilantro.
Press the garlic.
2.
Sautee onions and garlic in oil until
onions are translucent.
3.
Add peppers & tomatoes.
4.
Add cilantro, cumin, tumeric, paparika,
salt & pepper (and cayenne if using).
5.
Cook until tender.
6.
Add rice flour (optional) and stir
until incorporated.
7.
Add water. and bring to a boil.
8.
Add eggs, one at a time, to the broth.

9.
Cook until eggs are fully cooked.
10.
Sprinkle with fresh chopped cilantro.
Serve.
Recipe: Jagacida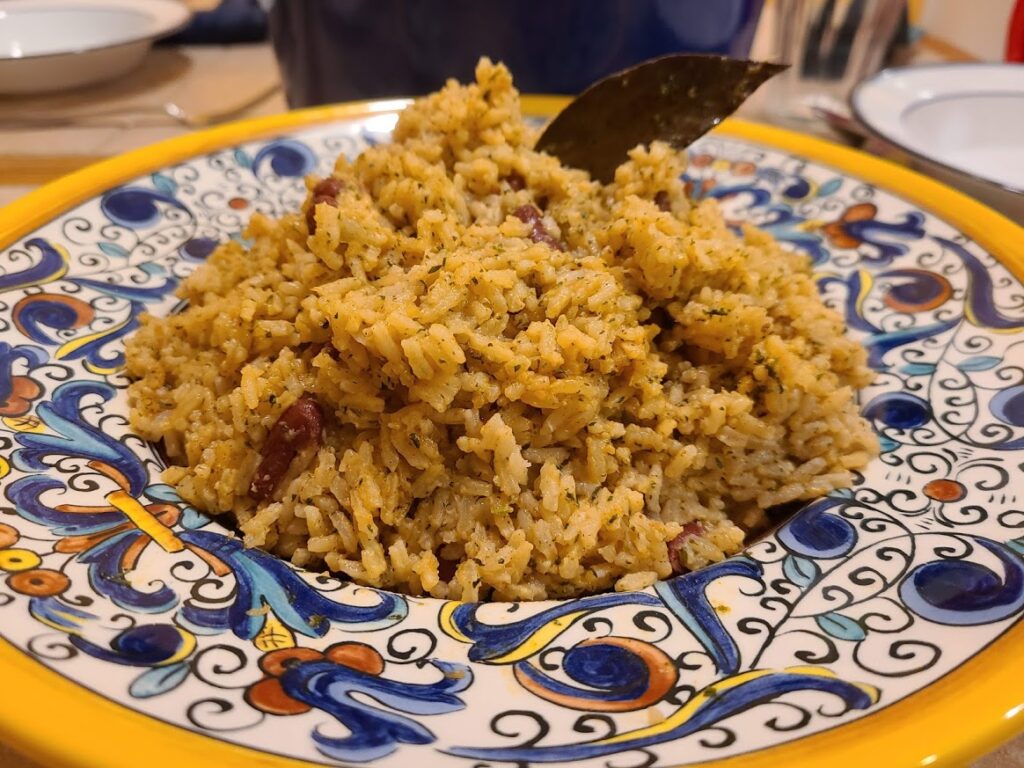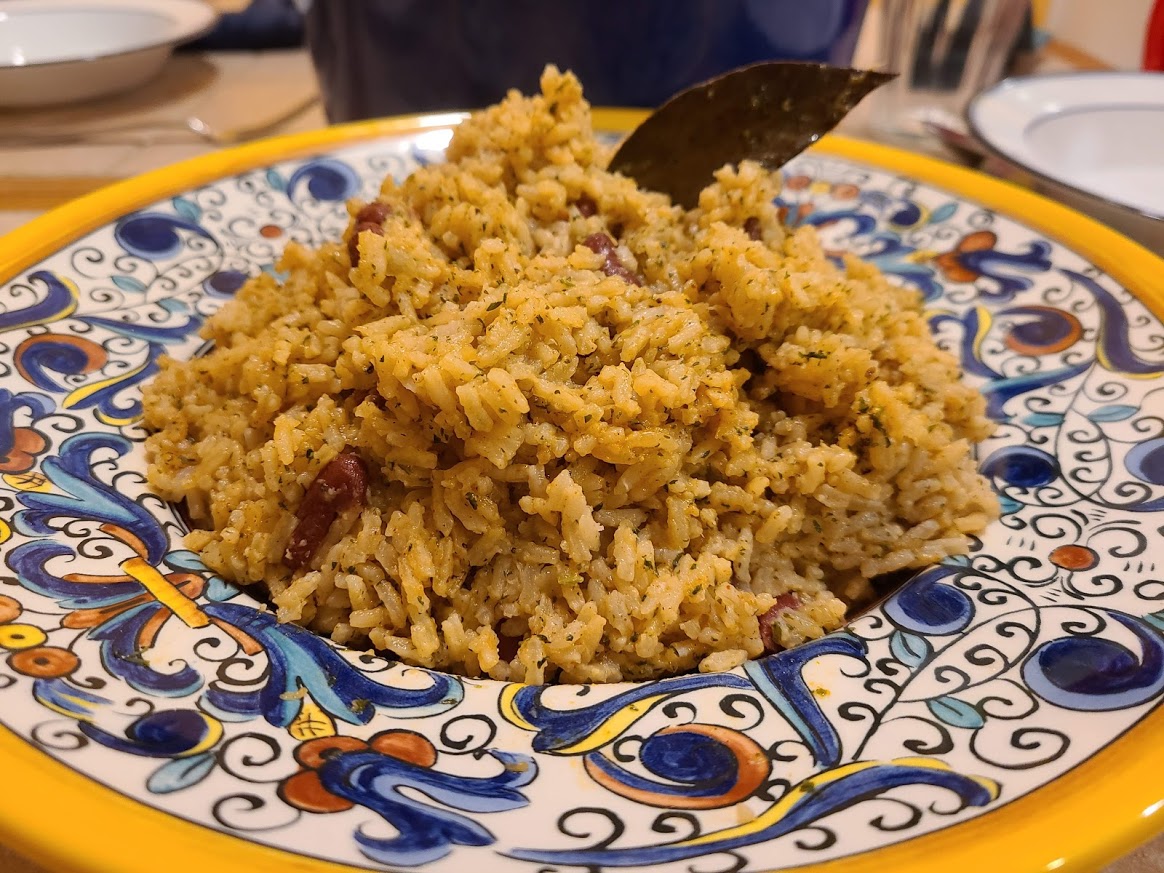 Ingredients
2 T vegetable oil
2 onions
1 C beans
1 1/2 C rice
3 C water
2 bay leaves
salt
pepper
Step by Step Directions
1.
Chop onion.
Add oil and onion to pot.
2.
Sautee onion until light brown.
3.
Add paprika, salt, pepper & bay leaves.

4.
Mix.
5.
Add water and bring to a boil.
6.
Add rice.
7.
Add cilantro & beans. Mix.
Bring to a boil
Turn down to simmer.
Cover and cook for 25 minutes
8.
Serve.